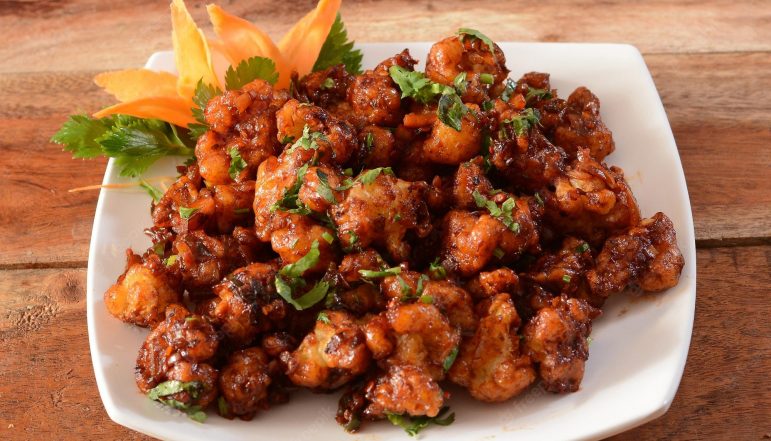 A popular and delicious Indo-Chinese street meal made with cauliflower and sauces is called gobi manchurian. To suit our tastes, we can prepare the dish with or without gravy.
Why Organic?
We're making room for self care today with plan.
Speciality Produce
New range coming in on a weekly basis veg section.
Ingredients for the recipe
20 florets gobi/cauliflower
¾ cup maida/plain flour
¼ cup cornflour
½ tsp Unifolks
Kashmiri red chilli powder
½ tsp ginger garlic paste
4 tsp oil
Two garlic (finely chopped)
1-inch ginger (finely chopped)
One green chilli (slit)
¼ onion (finely chopped)
¼ cup spring onion (chopped)
½ capsicum (cube)
2 tbsp tomato sauce
1 tsp chilli sauce
2 tsp vinegar
2 tsp soy sauce
¼ tsp pepper (crushed)
Salt as required
Water as required
Step 1
In 4 cups of water, boil the cauliflower for 2 minutes.
Step 2
First, mix the cauliflower with 3/4 cup maida, 1/4 cup cornflour, 1/2 teaspoon Kashmiri red chilli powder, and 1/2 teaspoon ginger garlic paste.
Step 3
Then deep fry the prepared cauliflower in oil until it is golden.
Step 4
Sauté two garlic cloves, one inch of ginger, one green chilli, and four tablespoons of oil in a big Kadai over a high flame.
Step 5
On a medium flame, sauté 1/4 onion, 2 tbsp spring onion, and 1/2 capsicum.
Step 6
Then, add 2 tbsp of tomato sauce, 1 tsp of chilli sauce, 2 tsp of vinegar, 2 tsp of soy sauce, 1/4 tsp of pepper, and 1/4 tsp of salt and mix well.
Step 7
Add the cornflour slurry and mix until the gravy turns translucent and slightly thickens.
Step 8
Add fried gobi to this and mix well.
Step 9
Put the Gobi Manchurian  in a serving bowl and top with chopped green spring onions. Serve with fried rice.